Services
Our practice offers a wide variety of services to help you get the smile and healthy mouth you deserve. By leveraging today's advanced techniques, Dr. Zeynep Barakat can restore your beautiful smile and keep it healthy. Whether you need maintenance care or want to address dental concerns you may have, or are looking to improve your smile, we can offer a treatment plan that's specific to your needs. Read below to learn more about some of the procedures we offer.
Preventive Dentistry
Every patient's oral care needs are different. We tailor our preventive treatments to your needs and support preventive measures to help prevent dental problems from becoming costly. We thoroughly screen your mouth for oral cancer, gum diseases and tooth decay and set up individualized preventive measures for your specific needs.
We routinely take blood pressure readings at our practice and screen for oral cancer at check ups and new patient examinations. We screen for enamel weakening and prevent enamel chipping and acid erosion with treatments that restore and help harden the protective layers of teeth. Our goal is to understand our patients so that we can better tailor our preventive treatments towards their specific needs.
Gum Diseases
Periodontal diseases can lurk quietly with no signs or symptoms and can be a risk to your general health. Periodontitis or gum disease is a condition that affects 47% of adults over the age of 30. We examine your gums thoroughly to screen for conditions that affect your gums and supporting bone and provide treatment options to prevent the progression of gum disease and gingivitis.
Restorative, Cosmetic & Implant Dentistry
We replace missing, broken or discolored teeth. If you feel embarrassed to smile or show your teeth in photos, tell us what you would like to change about your teeth and Dr. Barakat can guide you through treatment options to help you smile confidently again. If you are missing teeth, our background training in implant dentistry can help fill in missing teeth in your mouth to not only chew better, but to be able to smile with confidence.
Sports Dentistry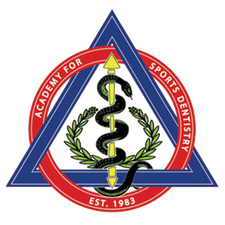 Being a member of the Academy for Sports Dentistry, Dr. Barakat is a valuable resource for your oral care needs during sports and exercise. Whether your child plays team sports or you are an exercise enthusiast yourself, Dr. Barakat can help you protect your smile and teeth from injuries and damage those activities can cause your face and teeth. If you or your child experiences trauma during sport or exercise, causing the loss or fracture of a tooth, call our office immediately and we can guide you on the necessary treatment protocol.