Can't Come To Our Office? Schedule a Virtual Visit!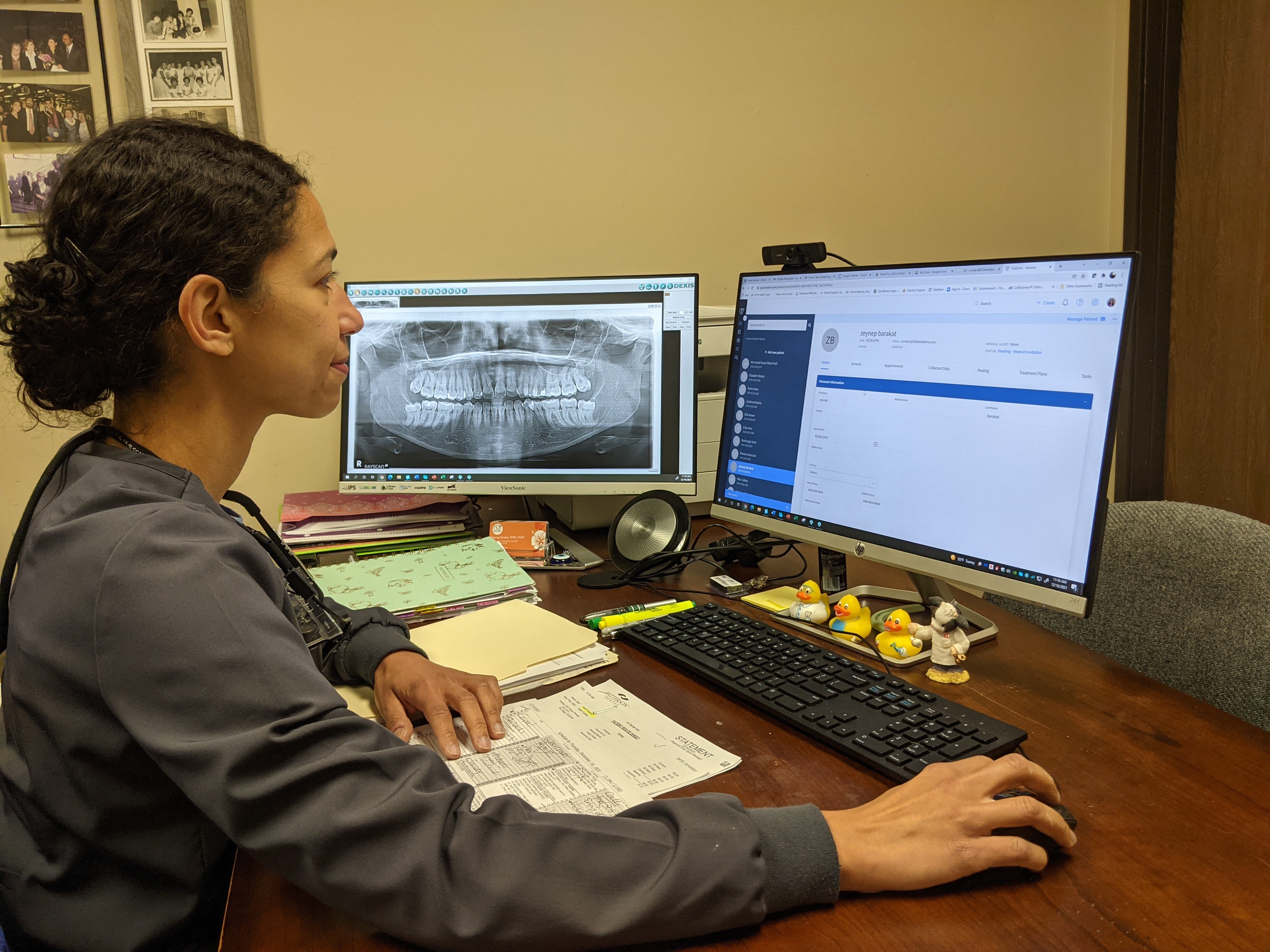 Things happen and teeth can hurt or break at all hours of the day. Teeth don't know you may be in a self-quarantine, on vacation, traveling for business, or that our office is closed; and you may find yourself not knowing what to do. To help you in such situations where travel to our office may not be possible, we can help set up a virtual visit for you.

If you are an existing patient, you have the option to communicate securely with Dr. Barakat from anywhere either by instant messaging or by live video on your cell phone, computer or ipad. Dr. Barakat will determine the need for further dental treatment or an additional in office visit during your virtual consult. During your virtual visit, Dr. Barakat can review your dental records with you remotely through our portal and can discuss your condition much like she would in our office.

You may also simply choose to message Dr. Barakat to describe your dental concern, and communicate by live secure text through the same platform. Once you are registered in our designated portal, you can securely message Dr. Barakat at any time of the day and she can determine if an in office or virtual visit is necessary based on your dental situation. Text messages on cell phones are not secure! You can be assured that Mouthwatch, our portal, is HIPAA compliant with a high level of encryption.

Click here and send us an email if you would like us to register you on our virtual visit portal. Once you are registered, you can take comfort that you have access to your dentist wherever you may be.

Save time and download our Tele-dentistry Consent Form here.