Dr. Zeynep Barakat DMD, FAGD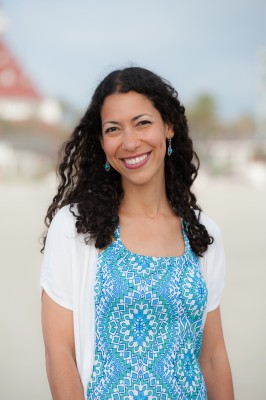 Dentistry has been Dr. Barakat's passion since she was fitted with braces as a teenager and was inspired by the dentists that treated her. She grew up in a multicultural environment so she can relate to patients of all backgrounds. Her education began in the city of Boston, Massachusetts, a city well known for its academia. She then attended the prominent liberal arts university, Boston College, and stayed in Boston to attend the Boston University Henry M. Goldman School of Dental Medicine where she earned her dental degree. Wanting to advance her skills further, she completed a residency in Advanced Education in General Dentistry at the University of Detroit Mercy School of Dentistry, Michigan.

She believes education in dentistry should never stop and is committed to lifelong learning to ensure that she stays current with her dental skills, and with the changing nature of dentistry. Never satisfied with doing only the minimum to maintain her license, she takes hundreds of hours of continuing education in order to improve the care she delivers to her patients. That is why she is among the distinguished 6 % of dentists in North America who have earned Fellowship status in the Academy of General Dentistry (FAGD) and is currently on track to earn her Mastership, which is the highest credential given to general dentists. She also earned a Fellowship in the prestigious Misch Implant Institute to better serve her patients who need dental implants.

Her keen interest in sports led her to the Academy for Sports Dentistry, a national network of dentists interested in the dental needs of athletes. Being active herself, she can better guide her athlete and fitness focused patients to protect their teeth and jaws during their activities and is well versed on how to manage traumatic dental injuries.

Aside from clinical dentistry, being involved as a leader in organized dentistry has been an important part of the profession for Dr. Barakat. She has served as Past President of the San Diego Academy of General Dentistry, helping local dentists with their educational and professional needs, and is currently serving as Vice President of the California constituent of the Academy of General Dentistry (AGD). She participates in local, state and national meetings. She loves to write and edit blogs and articles for the AGD and her local San Diego County Dental Society, where she is currently serving on the Editorial Board.

When not chairside with patients, she plays league tennis, runs, swims and is happy being outdoors in beautiful San Diego.

Her practice philosophy is patient-centered with a focus on compassion and quality. She is committed to forming long term relationships with her patients and making their comfort a priority in her practice. She loves to make her patients laugh and believes her fun office culture helps reduce her patients' dental anxiety.